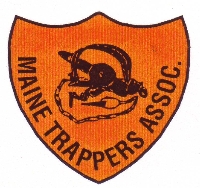 Last week, a U.S. Court of Appeals judge upheld a lower court's decision to throw out an anti-trapping lawsuit in Maine.
Skip Trask, the legislative liason for the Maine Trappers Association, posted the following on the Maine Trappers Association website after the decision:
Good
afternoon – I just received word that the U.S. Court of Appeals for the
First Circuit has affirmed in all respects Judge Woodcock's favorable
judgment in the lynx lawsuit. The First Circuit's opinion is a
published opinion and, as a result, is binding law in New England and
persuasive precedent in the rest of the country. The opinion makes it
clear that plaintiffs seeking an injunction under the federal
Endangered Species Act (ESA) must prove irreparable harm to the species
and that courts are not required to issue injunctions to end ESA
violations (even where plaintiffs prove that a violation has taken
place) if plaintiffs fail to show irreparable harm. This is a huge
victory for Maine trappers. This bogus lawsuit is no longer hanging
over our heads as we start the 2010 trapping season. This decision
will make it much harder in the future for the animal fanatics to use
the federal ESA to attack trapping, hunting or any other activity that
could result in a threatened or endangered species being taken
incidentally. I'll provide more details in the next MTA/MPGA
newsletters.
As Skip wrote, this was a big victory for Maine trappers and trappers across the country. It shows that when trappers band together we can beat these frivolous lawsuits and it sets a great precedent for similar attempts by anti's in the future.
For more details on the court case, visit the Courthouse News Service.
Related Posts